Program Manager, Network Weaving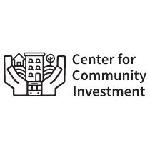 Washington or New York, NY
DC
Employer:
Center for Community Investment

Job Type:
Full Time



Description

WASHINGTON, D.C. /
LINCOLN INSTITUTE OF LAND POLICY – CENTER FOR COMMUNITY INVESTMENT /
REGULAR/ HYBRID

Lincoln Institute of Land Policy Mission

The Lincoln Institute of Land Policy seeks to improve quality of life through the effective use, taxation, and stewardship of land. A nonprofit private operating foundation whose origins date to 1946, the Lincoln Institute researches and recommends creative approaches to land as a solution to economic, social, and environmental challenges. Through education, training, publications, and events, we integrate theory and practice to inform public policy decisions worldwide. With locations in Cambridge, Massachusetts; Washington, DC; Phoenix; and Beijing, we organize our work around the achievement of six goals: low-carbon, climate-resilient communities and regions; efficient and equitable tax systems; reduced poverty and spatial inequality; fiscally healthy communities and regions; sustainably managed land and water resources; and functional land markets and reduced informality.

Center for Community Investment Overview

The Center for Community Investment (CCI) at the Lincoln Institute of Land Policy works to ensure all communities can unlock the capital needed to overcome disinvestment and ensure all people have what they need to thrive. We help communities set the stage for investments that advance their goals by helping leaders clarify local priorities, enlist institutions that could contribute to success, develop a pipeline of investments to achieve the vision, and change policies and practices to create a more supportive financing environment. We have a well-established framework and approach that community partnerships can use to mobilize investment capital to create opportunities for affordable housing, jobs, fresh foods, and other drivers of good health while making communities more cohesive, resilient, and environmentally sustainable in the face of climate change.

CCI, backed by several major national foundations, encourages innovation and shared learning among a broad set of stakeholders, from mission-driven investors, banks and intermediaries to community leaders, policymakers, local officials, anchor institutions and others with an interest in achieving better outcomes for all people.

CCI is seeking an enthusiastic people-connector with a strong learning orientation to join our team. The right candidate enjoys scanning the field to learn from others and can hold the details of iteratively launching, evaluating, and improving projects.

Program Manager, Network Weaving will coordinate the design, planning, and execution of networking platforms and programming to knit together CCI's growing web of change leaders. This includes current participants and alumni of the Field Catalyst (https://centerforcommunityinvestment.org/fieldcatalyst), Fulcrum Fellows (https://centerforcommunityinvestment.org/fellowship), and other CCI programs, as well as regional hubs of practitioners. This role reports to the Director of Leadership Development.

We strongly encourage candidates with an interest and commitment to advancing racial equity and justice to apply.

This is a full-time position at 37.5 hours/week working remotely; Washington, D.C. region and New York City region candidates are preferred. CCI is currently a fully remote organization. Domestic travel will be required (10-20% FTE), as COVID-19 safety protocols allow.
The Role: The person in this position will coordinate and facilitate the knitting together of CCI's growing web of change leaders. Specifically:
o With the Director of Leadership Development and network members, co-design ongoing virtual and in-person opportunities for co-learning, connecting, and self-organizing across the CCI Network, including program participants and alumni.
o Design, maintain, track, and evaluate communications infrastructure/platforms for Network members to connect with each other and CCI staff. This may include dedicated web platform(s) for the Network, and/or social media platforms.
o Manage the program design process for in-person and virtual Network connection events, including coordinating design meetings, supporting the development of work plans, overseeing materials development, holding the implementation team accountable to deadlines
o Lead communication with Network participants, including proactive outreach and responsive replies.
o Coordinate across Leadership Development implementation team and other CCI teams to support the development of events, publications, and other communications as they relate to the Network.
o Advance CCI's learning and influence agendas by designing and implementing a process to surface and document insights and share findings from across the Network with Leadership Development team, CCI staff, and the community investment field
o Coordinate the Network budget, reporting, and compliance process, including tracking spending against budget and drafting content for funder reports
o Contribute to creating and maintaining an organizational culture that is respectful, values learning, and promotes equity and opportunity
o Manage special projects and other responsibilities as assigned
o Participate in CCI working groups and activities, as needed
Knowledge, Skills, and Experience
o CCI holds an expansive approach to experience and educational requirements. All candidates should possess experience in program coordination, project management, communications, or other related areas. At least 2 years of experience should be in a program, platform, or product manager-level role.
o The experience requirement may be met by: (a) Six years of relevant experience, with no undergraduate educational requirement (b) Associate's degree and five years of relevant experience (c) Bachelor's degree and four years of relevant experience or a Master's degree may count toward 1-2 years of relevant experience
o Professional or volunteer experience in network, membership and/or volunteer coordination. This may include oversight of and communication with professional/affinity groups, political/community organizing, funder/donor cultivation, civic organizations, and similar networks.
o Strong interpersonal skills, including cultural competence and sensitivity to diverse perspectives and experiences
o Curiosity and demonstrated interest in the work of CCI
o Excellent problem-solving skills; takes ownership of tasks with high level of attention to detail and organization
o Flexible and adaptive approach with the ability to routinely assess and respond to competing priorities and work in teams
o Strong interest in personal and professional development with an ability to use feedback (both to give and receive) constructively
o High competency in cloud-based productivity tools, including Microsoft Office suite; Zoom; Google Suite. Some familiarity with project management platforms (e.g., Asana, Trello) preferred
o Experience with maintaining online forums, membership hubs and/or constituent relationship management platforms (e.g., Mobilize, Slack, Salesforce, Hubspot, etc) a big plus, but not required
o Familiarity with user experience design, design thinking, working in sprints, and/or emergent learning is a plus, but not required
Compensation Overview
The salary range for this role is $90K – $100K, based on a mid- to senior-level manager who meets or exceeds the experience requirements described above.
CCI is committed to equity, and indexes salaries internally for staff with similar roles and professional experience. Standout candidates with moderately less or significantly more experience than a mid/senior manager may be considered for the role; CCI will confirm appropriate salary ranges with such candidates before proceeding with interviews:
(a) For candidates with several years of relevant network weaving skills but less than two years of manager-level experience, compensation will be consistent with an entry-level manager salary.
(b) Candidates with six or more years of manager-level experience may be considered for additional compensation.

Our Benefits

Benefits highlights include but are not limited to (a) 3x employer contribution towards retirement matching your employee contribution up to 15%, (b) health insurance, (c) dental insurance, (d) vision insurance, (e) 100% reimbursement of the health care deductible through a health reimbursement account, (f) short-term disability coverage, (g) long term disability coverage, (h) paid parental leave, (i) voluntary insurances such as accident insurance, (j) health care flexible spending, (k) dependent care flexible spending, (l) paid time off for holidays, vacation, personal, sick, bereavement, and jury duty, (m) office closure between December 24 – Jan 1 each calendar year, (n) flexible schedule and option for a compressed 4 day workweek, (o) tuition and staff development reimbursement, (p) pet insurance, and (q) Employee Assistance Program.

Our Values

We support a culture of forthright feedback, initiative, cooperation and teamwork, diversity, equity, and inclusion, and accepting responsibility.

How to Apply

Interested applications should apply at

https://jobs.lever.co/lincolninst/971471fe-107a-4f93-a218-a2a75397450b?lever-origin=applied&lever-source%5B%5D=Hispanic%2FLatino%20Professionals%20Association

Equal Opportunity Employer

The Lincoln Institute of Land Policy is dedicated to creating an inclusive work environment and is proud to be an equal opportunity employer. Individuals seeking employment at the Lincoln Institute of Land Policy are considered without regards to race, color, religion, national origin, age, sex (including pregnancy, childbirth, or related medical conditions), ancestry, citizenship status, gender identity or expression, genetic information, marital or domestic/civil partnership status, physical or mental disability, sexual orientation, veteran status, or any other characteristic protected by law.
Back