Upstream Technical Lead (Night Shift)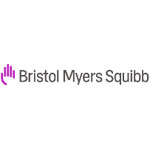 Devens, MA
Employer:
Bristol Myers Squibb

Category:
Pharmaceutical
Manufacturing
Job Type:
Full Time



Description

Working with Us
Challenging. Meaningful. Life-changing. Those aren't words that are usually associated with a job. But working at Bristol Myers Squibb is anything but usual. Here, uniquely interesting work happens every day, in every department. From optimizing a production line to the latest breakthroughs in cell therapy, this is work that transforms the lives of patients, and the careers of those who do it. You'll get the chance to grow and thrive through opportunities uncommon in scale and scope, alongside high-achieving teams rich in diversity. Take your career farther than you thought possible.

Bristol Myers Squibb recognizes the importance of balance and flexibility in our work environment. We offer a wide variety of competitive benefits, services and programs that provide our employees with the resources to pursue their goals, both at work and in their personal lives. Read more: careers.bms.com/working-with-us.

The Upstream Commercial Manufacturing Technical Lead works on routine manufacturing assignments as well as complex assignments where independent action and a high degree of initiative are required to drive issue resolution and process improvement. They will also play a large role in assisting the supervisors and operators with day-to-day operations, troubleshooting, automation work stoppages, equipment, document revisions, training, quality events and change controls.

*This is a 12-hour rotating shift (5pm-5am) therefore eligible for a 20% shift differential

Key Responsibilities:


Operate production equipment within the assigned functional area (i.e., Upstream: Media formulation equipment, glass washers, dispensary, bioreactors, harvest equipment or Downstream: Buffer equipment, glass washers, chromatography skids, membrane operations, column packing skids, etc.) in compliance with Standard Operations Procedures (SOPs) and GMP regulations
Monitor processes utilizing business tools (i.e., Delta V, Syncade, OSI/Pi Historian, etc.) and supporting business systems (i.e., SAP, Trackwise, Maximo etc.) and troubleshoot as needed
Identify changes controls and drive the coordination and implementation of projects pertaining to complex investigations, validation, and/or continuous improvements
Support tech transfer team by ensuring that new processes are sustainable and transferrable
Lead investigations and author and/or review CAPAs in alignment with QA floor
Serve as a technical trainer for the shift; oversee completion of electronic work instructions and trainings, participate in performance review discussions, and ensure compliance with Standard Operating Procedures (SOPs) and Good Manufacturing Practices (GMPs)
Provide scheduling and work assignment guidance to peers as needed to meet shift/unit priorities and maintain operational efficiency
Advise Shift Supervisor on process optimization opportunities and inform of work issues requiring management action


Qualifications & Experience:


Bachelor's degree in science, engineering, biochemistry or related discipline preferred, and 5+ years of process operations experience in a Good Manufacturing Practices (GMP) regulated facility; an equivalent combination of education and experience may be considered
Strong technical and operational knowledge of either upstream and/or downstream unit operations
Practical knowledge of regulations such as GMP and company Standard Operating Procedures (SOPs)
Experience solving complex technical issues pertaining to biologics manufacturing
Demonstrated proficiency in utilizing computer tools such as Microsoft Office Suite and web-based applications
Demonstrated interpersonal skills, attention-to-detail, and approachability
Demonstrated ability to work as self-starter and handle multiple priorities in a dynamic, cross-functional team environment


#LI-Onsite #BMSBLDMA #NIGHT_SHIFT_OPS

If you come across a role that intrigues you but doesn't perfectly line up with your resume, we encourage you to apply anyway. You could be one step away from work that will transform your life and career.

Uniquely Interesting Work, Life-changing Careers
With a single vision as inspiring as "Transforming patients' lives through science™ ", every BMS employee plays an integral role in work that goes far beyond ordinary. Each of us is empowered to apply our individual talents and unique perspectives in an inclusive culture, promoting diversity in clinical trials, while our shared values of passion, innovation, urgency, accountability, inclusion and integrity bring out the highest potential of each of our colleagues.

On-site Protocol
Physical presence at the BMS worksite or physical presence in the field is a necessary job function of this role, which the Company deems critical to collaboration, innovation, productivity, employee well-being and engagement, and it enhances the Company culture.

BMS is dedicated to ensuring that people with disabilities can excel through a transparent recruitment process, reasonable workplace accommodations/adjustments and ongoing support in their roles. Applicants can request a reasonable workplace accommodation/adjustment prior to accepting a job offer. If you require reasonable accommodations/adjustments in completing this application, or in any part of the recruitment process, direct your inquiries to adastaffingsupport@bms.com. Visit careers.bms.com/eeo-accessibility to access our complete Equal Employment Opportunity statement.

BMS cares about your well-being and the well-being of our staff, customers, patients, and communities. As a result, the Company strongly recommends that all employees be fully vaccinated for Covid-19 and keep up to date with Covid-19 boosters.

BMS will consider for employment qualified applicants with arrest and conviction records, pursuant to applicable laws in your area.

Any data processed in connection with role applications will be treated in accordance with applicable data privacy policies and regulations.
Back