Sales Manager Manufacturing and Process
Vacancy has expired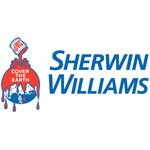 MINNEAPOLIS, MN
Employer:
Sherwin-Williams

Category:
Sales
Job Type:
Full Time



Description

Description

This position can sit anywhere in the U.S. with close proximity to a major airport

Here, we believe there's not one path to success, we believe in careers that grow with you. Whoever you are or wherever you come from in the world, there's a place for you at Sherwin-Williams. We provide you with the opportunity to explore your curiosity and drive us forward. Sherwin-Williams values the unique talents and abilities from all backgrounds and characteristics. All qualified individuals are encouraged to apply, including individuals with disabilities and Protected Veterans. We'll give you the space to share your strengths and we want you to show us what you can do. You can innovate, grow and discover in a place where you can thrive and Let Your Colors Show!

At Sherwin-Williams, part of our mission is to help our employees and their families live healthier, save smarter and feel better. This starts with a wide range of world-class benefits designed for you. From retirement to health care, from total well-being to your daily commute-it matters to us. A general description of benefits offered can be found at www.myswbenefits.com. Click on "Candidates" to view benefit offerings that you may be eligible for if you are hired as a Sherwin-Williams employee.

CORE RESPONSIBILITIES AND TASKS

The Protective & Marine Sales Manager BDR M&P is responsible for achieving area budgeted sales, profits and market share growth through the management of Protective and Marine BDR M&P Sales Representatives. This candidate will be responsible for leading the BDR M&P strategies and sales initiatives. Candidate will interact with all levels of Field Management and work in conjunction with the P&M Regional Sales Directors, Regional Sales Managers, Marketing and R&D to ensure appropriate utilization of resources and clear communication throughout the organization.

This position is accountable for managing a profile of BDR M&P customers in order to maintain and increase sales/growth and market share for the P&M Division. Position will serve as the single point of contact and will manage BDR M&P facilities and customer relationships, coordinate pricing across geography/span of control. Ultimately, the goal of this position is to make major inroads to specific BDR M&P related customers and provide for Protective and Marine Coating needs in all of those various facilities/locations.

This position will work with specified regional sales managers within stated USA to ensure that specific BDR M&P locations receive the same level of service program offerings. The BDR M&P Sales Manager must be able to effectively utilize resources, marketing technical, and work with decision making facility individuals to meet customer expectations and achieve long-term sales/market growth. This person will work with all P&M Region Sales Directors to drive sales growth and profitability. This person will work with Marketing Directors in the M&P, Water/Waster Water and Energy segments to ensure alignment with marketing team. This person will work with Product Marketing to create awareness of new products to serve customer needs.

Include other duties as assigned

DIMENSIONS

# of Employees Supported: 17

# of Direct Reports: 17

Geographic Regions Supported: USA

POSITION REQUIREMENTS

FORMAL EDUCATION: (GENERALLY, IF RELEVANT EXPERIENCE IS ACCEPTABLE, THE CANDIDATE MUST HAVE THREE YEARS OF WORK EXPERIENCE FOR EVERY ONE YEAR OF COLLEGE EDUCATION REQUIRED)

Required:


Preferred:


KNOWLEDGE & EXPERIENCE:

Required:



Must have a valid driver's license
Must be legally authorized to work in country of employment without sponsorship for employment visa status.
Proven record of, or the ability to, implement a sales territory market plan.


Preferred:



Previous sales management experience within Protective and Marine
Knowledge and experience working in Manufacturing & Process Segment
Experience as a successful large volume Store Manager, Commercial Branch Manager, or Branch Sales Manager; or as a successful Sales Rep in a large volume territory with proven sales results.
Demonstrated leadership qualities, including the ability to influence, prioritize, make decisions and take charge of complex activities.
Broad and extensive knowledge of the Protective & Marine market segment, products and applications.
Demonstrated ability to build, direct and manage a talented sales force, setting high standards of performance, coaching, training and developing employees.


PHYSICAL REQUIREMENTS:

Must be able to sit, stand, hear, and see on a constant basis.

Must be able to walk, write, and type on a frequent basis.

Must be able to climb and descend stairs.

Must be able to bend, carry, reach, push, and pull on an occasional basis.

Must be able to communicate verbally and in writing.

May work indoors and outdoors as needed. Exposure to heat up to 120 degrees and cold to 0 degrees.

May work in areas where noise level is such that hearing protection is required.

May work in areas where toxic, flammable, and hazardous materials are present.

May be exposed to varying amounts of dust and dirt.

TRAVEL REQUIREMENTS: (TIME SPENT AWAY FROM HOME OR OTHER TYPICAL OFFICE LOCATION)


Sherwin-Williams is proud to be an Equal Employment Opportunity/Affirmative Action employer committed to an inclusive and diverse workplace. All qualified candidates will receive consideration for employment and will not be discriminated against based on race, color, religion, sex, sexual orientation, gender identity, national origin, protected veteran status, disability, age, pregnancy, genetic information, creed, marital status or any other consideration prohibited by law or by contract.

As a VEVRAA Federal Contractor, Sherwin-Williams requests state and local employment services delivery systems to provide priority referral of Protected Veterans. Compensation decisions are dependent on the facts and circumstances of each case and will impact where actual compensation may fall within the stated wage range. The wage range listed for this role takes into account the wide range of factors considered in making compensation decisions including skill sets; experience and training; licensure and certifications; and other business and organizational needs. The disclosed range estimate has not been adjusted for the applicable geographic differential associated with the location at which the position may be filled.

The wage range, other compensation, and benefits information listed is accurate as of the date of this posting. The Company reserves the right to modify this information at any time, with or without notice, subject to applicable law.
Back