Technical Security Specialist II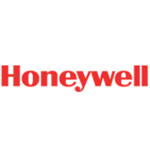 Kansas City, MO
Employer:
Honeywell

Category:
General Business



Description

Honeywell is a Fortune 100 company that invents and manufactures technologies to address critical challenges linked to global macrotrends such as safety, security, productivity, global urbanization, and energy. With approximately 129,000 employees worldwide, including more than 19,000 engineers and scientists, Honeywell has an unrelenting focus on quality, delivery, value, and technology in everything they make and do. Honeywell has been named a Top 100 Global Innovator for seven years in a row, recognizing the company's global reach of portfolio and invention influence.

In Kansas City, Honeywell Federal Manufacturing & Technologies (FM&T) manages and operates the U.S. Department of Energy/National Nuclear Security Administration's (NNSA) Kansas City National Security Campus. This state-of-the-art engineering, manufacturing, and sourcing facility produces a wide array of intricate components to deliver trusted national security products and government services primarily for the NNSA. Honeywell FM&T's culture of integrity, commitment and continuous improvement enables them to deliver responsive, collaborative, and innovative management and technology services and products that translate into cutting edge solutions to complex national security issues.
***This position will be in Kansas City, MO***

Researches, designs, proposes and implements innovative Technical Security Systems (leading edge technologies for

intrusion detection, access control, video surveillance, imaging sensors and other electronic security related equipment)
for highly secure facilities meeting the program requirements for Security Systems of the Department of Energy (DOE).
The position requires the ability to interface, influence and provide technical guidance to other organizations including
Facilities, Maintenance, Engineering, Protective Force, Program Management and Integrated Supply Chain.
Utilizes project management skills to lead small projects, develop project plans and milestones, execute project tasks
and ensure on time completion of projects.

Duties and Responsibilities:

Performs engineering design and analyses, and furnishes technical assistance in the installation, operation, and
maintenance of Technical Security Systems equipment such as intrusion alarms, security closed circuit television (CCTV),
computerized access control systems, and imaging, sensors, and other security related equipment.
Act as the primary point of technical assistance in the installation, operation and maintenance for all aspects of the
Technical Security Systems, including evaluation and recommendations for leading edged Technical Security Systems.
Interface with various personnel, including technical security systems sub-contractor personnel, to ensure security
systems are maintained in compliance with DOE physical and cyber security requirements.
Develops cyber security plans, internal procedures, job aids, captures metric data, trending data and develops monthly/
quarterly metrics for security management and preventative maintenance procedures for Technical Security Systems.
Back