Social Worker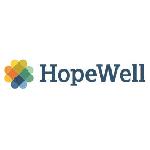 Andover, MA
Employer:
HopeWell

Category:
Other
Job Type:
Full Time



Description

Social workers apply a child-centered, family-focused, trauma-informed approach to working with children and families. Social workers do this by providing therapeutic interventions, advocacy, counseling, guidance and community connections. Social workers carry caseloads of children and others carry caseloads of foster families based on the needs of the program. Individuals and families served include children, foster families, birth families, kinship caregivers. Social workers are responsible for ensuring child safety and well-being, as well as quality foster care in accordance with out-of-home placement practices, DCF policies and EEC regulations.

KEY RESPONSIBILITIES:

Conduct ongoing clinical assessments and evaluations of children's and foster parents' progress and needs.
In conjunction with the treatment team, develop a written treatment plan for each child outlining specific goals and when/how these goals will be met.
Maintain case files and documentation for children, foster families and biological families in accordance with state regulations and agency policies.
Visit with children weekly and foster parents monthly or as needed based on policy and/or demands in conjunction with the DCF, provide support and consultation to the biological families of foster children to enhance the child's relationship with family members. Encourage regular contact and visitation between children and family members as indicated in the case plan. Seek to involve family members in plans and decisions regarding the child.
Collaborate with DCF, community organizations and service providers as appropriate.
Recruit, screen, study, approve and monitor foster homes to ensure safe, quality care and compliance with policies.
Participate in the coordination and implementation of a training schedule for youths, foster parents, and caregivers.
Attend all necessary meetings including Foster Care Reviews, treatment planning meetings, intake and discharge planning meetings.
Provide transportation for children to visits, appointments, court, meetings, school, work, etc. as needed.
Assist with recruitment events, appreciation celebrations, group activities, and any other HopeWell events.
Participate in after hours on-call system to include routine 48 hour visits, emergency response, hospital coverage, and unexpected needs that arise.
Conduct children's and foster parents' file reviews to monitor compliance with EEC regulations.
Maintain and submit required reporting logs as requested by Central Office.
Facilitate support group and training for foster parents as needed.
Provide all pertinent paperwork, receipts and necessary information to ensure timely and accurate processing of billing, reimbursements, client support expenses, purchases, etc.

QUALIFICATIONS:

Bachelor's or higher degree in social work or related field required. Master's Degree preferred
Social work experience with children and families required
Minimum of one-years' experience providing case management and/or counseling services to children, adolescents and families
Eligibility for Massachusetts Social Work License required (Not Applicable in the state of Connecticut)
High-level accuracy and personal accountability for the quality and impact of work
Excellent communication skills, professional demeanor, sound judgment, and strong organizational skills
A high level of professionalism in work and interpersonal interactions with both internal and external contacts, presents to others as organized, informed, and approachable
Detail Oriented: Capable of carrying out a given task with all details necessary to get the task done well;
Reliable and dependable
Team Player: Works well as a member of a group
Driver's license and vehicle required
Ability to work with diverse populations.
Proficient in basic computer skills and Microsoft Office. Ability to navigate and document in clinical computerized patient care records.

OTHER REQUIREMENTS

This role involves predominantly home-based and community-based work with occasional remote work opportunities. During home and community visits there are possible environmental exposures including pets.
Daily access to an automobile is required.
Driving is required in and out of the catchment area.
A valid MA State Driver's License
Remain current in all DCF required trainings
Other duties as assigned to support quality care
Clearing of background checks as required by state and federal law

BENEFITS

HopeWell offers a comprehensive total rewards package that values employee wellness, work-life balance, and continuous learning. Benefits include student loan pay-down assistance, tuition reimbursement, funding for professional development, as well as a full suite of healthcare benefits, and generous paid-time-off.
Back