Walgreens Company Profile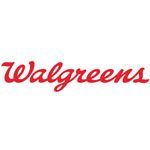 Profile:

Join us at Walgreens and find yourself at a place where innovation thrives and incredible career and growth opportunities await. We offer the chance to work in a truly supportive environment and be part of a progressive organization dedicated to the well-being of our customers, employees, and the communities we all call home.

This is a very exciting time at Walgreens. No longer the local drug store, we have transformed ourselves into community-centric health and daily living stores on an international scale. Through a strategic transaction with Europe's Alliance Boots, we have created the first global, pharmacy-led health and well-being enterprise.

Today, Walgreens is the neighborhood retailer that makes health and happiness simpler, easier and within reach for everyone on a daily basis. We're also a trusted wellness provider that supplies customers, patients and payers with everything from acute prescriptions and vaccinations to specialty pharmaceuticals and wellness services. And to our team members, Walgreens represents a unique opportunity to excel in their careers in a welcoming and inclusive environment.

At Walgreens, we're motivated to help all people - team members and customers alike. That belief extends beyond our stores and other facilities and into the communities we serve. Each year, we dedicate dollars, time and staff to various outreach programs that revolve around access to health services and providing education. It's everything from providing free health screenings and using our electronic outdoor store signs for severe weather and missing child alerts, to meeting the critical health needs of people impacted by disasters big and small.
Search Walgreens Jobs