American Hospital Association (AHA) Company Profile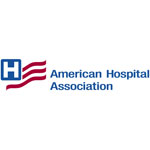 Profile:

The American Hospital Association (AHA) is a national organization that represents and serves hospitals and health care networks, as well as their patients and communities.

The AHA relies on its foundation of employees to help hospitals face current challenges. At AHA, you will see that we work to give you autonomy, creating an environment that allows your experience and ideas to enhance our organization. At AHA, you'll find support for your career through training and development programs and opportunities to expand your skills while doing your job. We'll help you reach your potential by keeping you apprised of new job opportunities within our organization.

AHA's diverse community offers a wide array of backgrounds and education across two U.S. offices and approximately 450 individuals. AHA feels that diversity is crucial to continued enhancement of services for our members, affiliates and partners. We are proud of our workforce and our commitment to equal opportunity.
Search American Hospital Association (AHA) Jobs