Dallas County Company Profile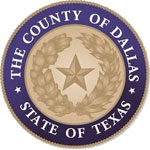 Profile:


Dallas County is a county located in the U.S. state of Texas. As of the 2010 census, the population was 2,368,139. It is the second-most populous county in Texas and the ninth-most populous in the United States. Its county seat is Dallas, which is also the third-largest city in Texas and the ninth-largest city in the United States.

Our purpose is to make a difference in the community, to make Dallas County a better, safer, and more enjoyable place to live. And it's our employees who make that happen. Working primarily within justice administration, health and social services, juvenile services, transportation, and law enforcement, they serve in positions as diverse as clerk, administrative assistant, accountant, attorney, physician, nurse, case worker, engineer, IT professional, maintenance technician, mechanic, heavy equipment operator, law enforcement officer, teacher, trainer, supervisor, and manager, to name only a few.

In order to meet tomorrow's changing realities, we are constantly seeking outstanding employees who can help us improve our systems, processes, and technologies ~ today. Employees who can bring us new ideas, new thinking, and new ways of doing business. Join our team and make a difference!

Search Dallas County Jobs