Transportation Security Administration Company Profile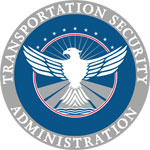 Profile:

Be a part of a team whose mission is to protect the nation's transportation systems through counterterrorism efforts.

More than 2 million passengers are screened every day by a highly trained TSA workforce to ensure the security of the traveling public. TSA is a great place to start, build and expand your career. From law enforcement to technology to security operations and management, TSA continues to look for dedicated people with the skills and desire to protect transportation security.

TSA comprises nearly 50,000 security officers, inspectors, air marshals and managers who protect the nation's transportation systems by screening for explosives at airport checkpoints, inspecting rail cars, patrolling subways with law enforcement partners, and working to make all modes of transportation safe. There are more than 450 locations nationwide including field offices, airports and at headquarters in Virginia.
Search Transportation Security Administration Jobs