Bristol Myers Squibb Company Profile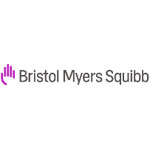 Profile:

At Bristol Myers Squibb, we work every day to transform patients' lives through science. That work inspires some of the most interesting, meaningful, and life-changing careers you'll experience. Join us and pursue innovative ideas alongside some of the brightest minds in biopharma, collaborating with a team rich in diversity of experiences, and perspectives. We have built a sustainable pipeline of potential therapies and are leveraging translational medicine and data analytics to understand how we can deliver the right medicine to the right patient, at the right time, to achieve the best outcome.

Whether in a scientific, business or supporting function, a career at BMS means you'll be inspired every day to grow and thrive through opportunities that are uncommon in scale and scope. Here, you'll be on the cutting edge of powerful innovation in oncology, hematology, immunology, cardiovascular disease, and fibrosis, with colleagues united in the mission to help patients.

Through the Bristol Myers Squibb Foundation, we also promote health equity and seek to improve health outcomes of populations disproportionately affected by serious diseases and conditions. Our mission is to give new hope to help patients prevail over serious disease – it drives everything we do.

At Bristol Myers Squibb, the work you do—often in support of emerging therapeutic areas that require new methods of thinking and working—will help people prevail over serious diseases. And while our work transforms the lives of patients, it also transforms the lives and careers of those who do it. This isn't easy work, but it is uniquely interesting. This is where you will rewrite the rules, solve the toughest challenges, and create miracles.
Search Bristol Myers Squibb Jobs