Palladium Company Profile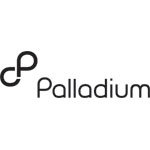 Profile:

Palladium is a global impact firm, working to link social progress and commercial growth. For nearly 60 years, we've been helping our clients to see the world as interconnected – by formulating strategies, building partnerships, mobilising capital, and implementing programs that have a lasting social and financial impact. We simply call this "Positive Impact".

We work with corporations, governments, investors, communities, and civil society. With a global network operating in over 90 countries, Palladium is in the business of making the world a better place.
Search Palladium Jobs